Art Go'den leather accessory pieces are made out of a completely natural glove tanned full grain hides (cowhide and calfskin).
For everyday use and carry, no other material can be compared to leather because it has strength, durability and resilience, while shaping effortlessly to your needs, and not only does leather stand the test of time, it gets better with time.
We've spent years refining our custom leathers that are crafted to Art Go'den considered designs to ensure each piece is made up according to your highest demands.
Products are created using eclectic approach, combining know-how of experienced craftsmen and modern process of design and manufacture.
Calf skin is a leather produced from the hide of a calf or juvenile domestic cattle. It is particularly valuable because of its softness, and fine grain, as well as durability and therefore it is used for high-quality accessories. In fashion, in Italian language, these younger calves are usually referred to as vitello and vitellino and soft finished calfskin is called velvet calf or velour calf.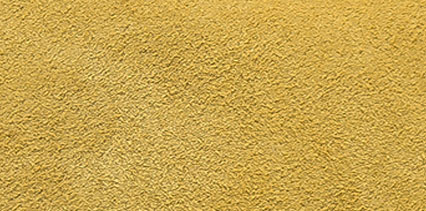 OUR LEATHER
Suede leather
Suede is a type of leather with a napped finish and is made from the underside of the skin, primarily lamb, although calf, pig and goat are commonly used. Suede does not include the tough exterior skin layer, it is less durable but softer than standard full-grain leather. The term comes from the French "gants de Suède", which literally means "Swedish gloves".
OUR LEATHER
Nappa leather
Nappa leather is a full-grain unsplit leather made from young, lamb or sheep skin. It is typically dyed so as to obtain various colors, more so it is durable in spite of being soft and more breathable than other types of leather, furthermore it develops patina over the years that adds to its beauty. Nappa leather was first made by Emanuel Manasse in Napa-California in 1875.
The scars, scratches, veins and wrinkles are natural markings characteristic of a full grain leathers.
Dry it slowly. Speed drying leather changes its chemical structure, and you end up with stiff crinkle cut chaos. When drying wet leather, make sure you do so at room temperature and be sure that your wallet starts in the shape
Rub something damp into it like leather dressing or cream. Pick a leather care solution that's made from all natural ingredients – make sure it's clear, too, to avoid discoloration.
Use a damp cloth and steer clear from adding soaps or vinegar to the water. For tough stains like pen ink or red wine, try using leather conditioning treatments specifically designed to remove the stain but not the leather's dye.
Art Go'den silk accessory pieces are made out of best-known silk, obtained from the cocoons of the larvae of the mulberry silkworm reared in captivity.
Products are created using eclectic approach, combining know-how of experienced bespoke tailors and modern process of design and manufacture.
It is an extremely soft, luxurious fabric that is at once both versatile and durable. Fashioned from natural protein fiber, silk is inherently strong, and possesses some of the most coveted traits of today's modern fabrics. Our luxurious fabrics combine the latest trends in cut, print and color and all of our silk products are hand sewed.
Distinguished by diagonal lines that herald its superior strength and durability, this double weave fabric has a muted luster and supple feel. When twill is made in a silk blend, the result is a fluid drape and skin-soothing feel you'll appreciate for lifetime.
Weaves typically has a glossy surface and a dull back, fabric formed with a satin weave which is using filament fibres of silk, tend to have a high luster due to the high number of floats on the fabric. This weave is our choice for decorative parts of our accessories.
Adding silk to wool creates a fabric that feels wonderful against your skin. Something that's not a feature of pure wool by itself. While using this process we tend to discover the smooth warmth and beauty of silk wool of our pashminas and shawls.
Silk is surprisingly easy to care for and will retain its beauty for years, in fact that's why silk is so often used in legacy and heirloom pieces that are passed down from generation to generation. It is a truly timeless textile, lending itself perfectly to a variety of uses, from casual, everyday clothing to cozy bedding, warm accessories, and even formal attire for those extra special occasions.
Use a capful of silk wash (or another gentle, non-alkaline soap) in a basin of cool water and soak for a few minutes. Follow by rinsing the entire fabric thoroughly.